Every
Sunday

from

3pm

at ISKCON Newcastle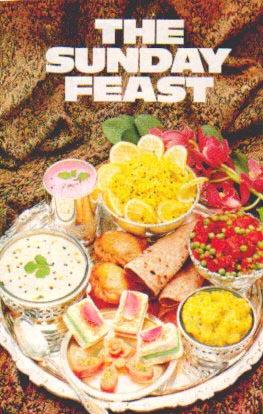 Sunday Feast Public Programme is a window into the dynamic and exciting life of the Hare Krishna temple.
Please come to the next Sunday Feast, held every Sunday at the temple!
Programme starts at 3pm and continues till 5.30pm. Come with your friends and family and enjoy devotional singing & dancing, philosophical talk and discussion, Arati cermony and a free delicious vegetarian feast.
Here are the elements in order that make up the Sunday Feast:
Devotional singing (Bhajan): These are songs (hymns of praise or hymns made up of the names of God) sung with Harmonium, Mridanga (temple drum), and of course, singing and dancing.
Philosophical talk: The lecture is a chance to hear directly from a senior member of the tradition about the philosophy and practice of the ancient tradition embodied by the "Hare Krishnas." It will include readings from the religious classics of India like the Bhagavad Gita and Srimad Bhagavatam. There is also an open question and answer period at the end that you are encouraged to take part in!
Arati and Kirtan: Arati is the offering of such diverse elements as Lamps of burning ghee, fragrant incense, opulent flowers, pure water and peacock feather fans and yak-tail whisk fans. Included is the pleasing and energetic singing (Kirtan) of hymns of praise to God and His beloved servants. It is accompanied by drums, bells, gongs, singing and dancing.
Prasadam: This is the Feast part of Sunday Feast! The Prasadam is absolutely fresh, utterly delicious vegetarian food, cooked by expert kitchen staff and offered to God for His pleasure. What remains is His mercy or, in Sanskrit, His Prasadam. Delicious and like nothing you've ever had before. And it's all free.
Sponsorship: Sponsorship is a nice way to seek blessings from the Lord and His devotees, and is often done in commemoration of something important to oneself i.e. birthdays, weddings, anniversaries, etc.