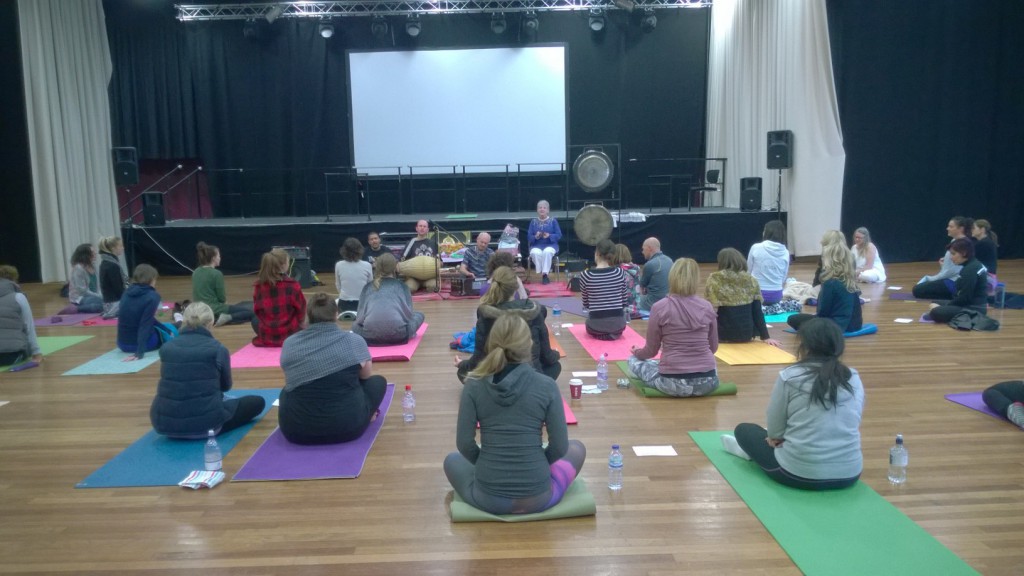 During the World Holy Name Week, devotees from ISKCON Newcastle (Dhananjaya das, Saraswati dd, Caitanya Vallabha das, Jagannathesvari dd, and Vasheel prabhu) attended the 1st Northeast Yoga Mala Festival at Northumbria University.
Yoga teachers and practioners from all over the northeast came together to perform a 'Yoga mala' (108 Surya Namaskaras). The event, which took about 3 hours, was performed for charity and was attended by about 50 people.
The exciting part is that the devotees were invited to perform Kirtan Yoga after the Yoga Mala. They sang 'Om Namo Bhagavate Vasudevaya', 'Govinda Jaya Jaya' and of course, finished with the 'Hare Krishna Maha Mantra'!
For many of the attendees, this was their first experience of Kirtan (there was even a 4 month old baby, who danced in his own way!), and the response was amazing! Many danced, everyone sang and clapped, and at least 2 people professed that the Maha Mantra brought tears to their eyes!
After the kirtan, devotees sold books, cds and incense from the book table and got many contacts from people who wanted to host the devotees for more kirtan yoga programs in the future!