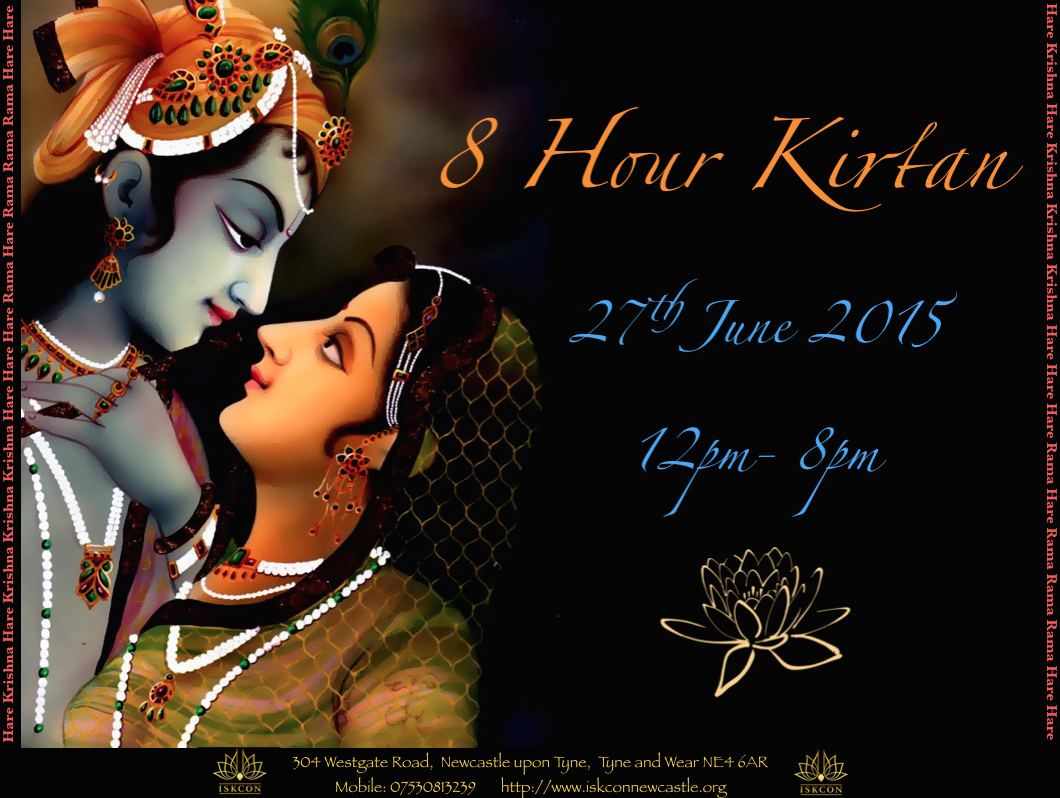 We are now approaching the last weekend of the month and that brings us to our monthly 8 Hour Kirtan program which is taking place on the 27th of June 2015. Kirtan will start at noon and go on till 8pm. Lunch will be served during the program followed by a light dinner after the Kirtan.
As they say, 'the more the merrier' so we kindly request all of you to bless us with your presence and join us for some ecstatic singing and dancing during this auspicious month of purusottama.
We are also very fortunate to have HG Krishna Kripa prabhu and HG Caitanya Candrodaya prabhu gracing us with their presence.
Please join us if you can in our attempts to glorify Their Lordships Sri Sri Panca Tattva