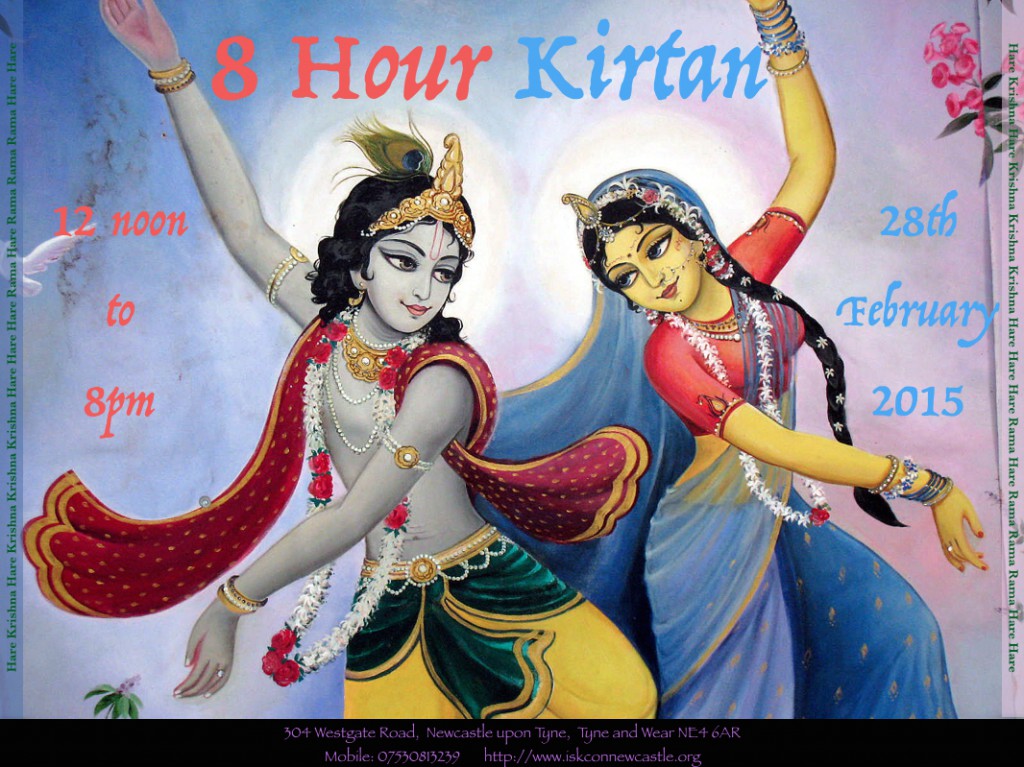 We cordially invite you to the next 8 Hour Kirtan taking place on 28th February 2015. The chanting will start at noon and go on till 8pm with lunch prasadam, served during the program, and a light dinner after the program. Don't miss out on all the chanting, dancing and feasting fun!
We look forward to having your wonderful association.
Please let us know if you can make it so that we can make arrangements for prasadam.
Kindly spread the word or share the poster if you can.